Paysera to launch parcel locker network open to all couriers
Paysera, a fintech company that provides payment gateway services for e-shops and other financial services, is strengthening its position in e-commerce by launching its newest project, Lockers – the first carrier-neutral parcel locker network in Lithuania. The lockers will be available for any courier service provider to deliver and store parcels.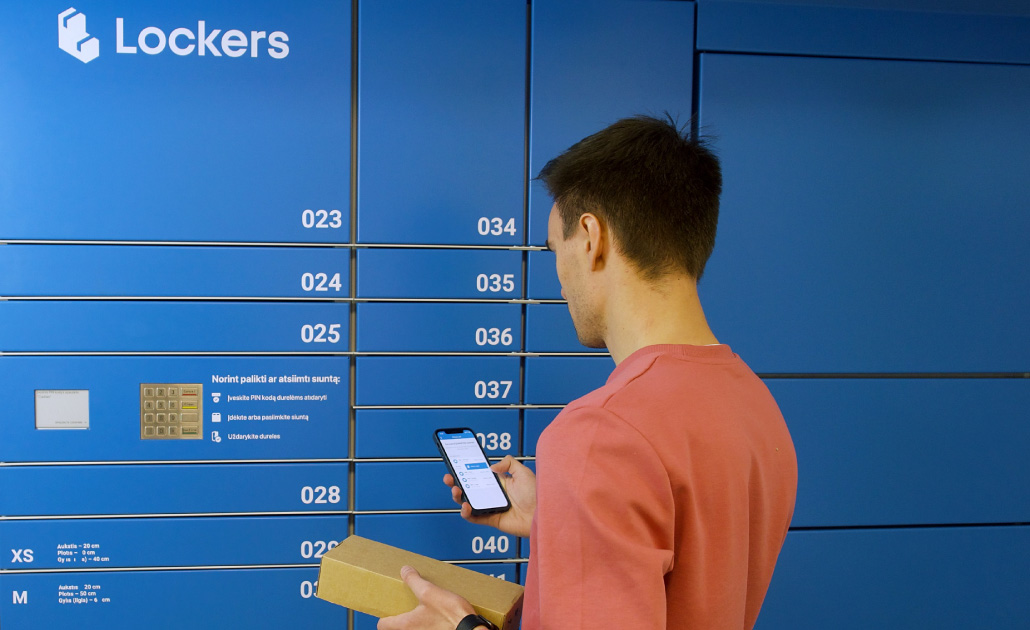 Paysera aims to have 150-200 parcel lockers installed in Lithuania within a year. Not connected to the electricity grid, the lockers will be powered by solar energy, equipped with energy-saving devices, reserve batteries, and designed to withstand the cold of winter. In addition, some of the parcel locker cells will be thermally insulated.
"Lockers are usually installed near big supermarkets or stores since they need electricity to operate. However, our parcel lockers do not require electricity and instead are powered by solar energy and, therefore, can be located in public locations, residential areas, or other places where there are no other storage facilities available, such as children's playgrounds, parks, or at a roadside. This makes the lockers very mobile and easy to install with few demands to their physical location. As a result, they can easily change their purpose and become a storage facility at a music festival or a beach," says Kostas Noreika, the main shareholder of Paysera.
The Lockers network will operate as an open network – meaning that any parcel or courier company can deliver to the parcel lockers.
"From the perspective of delivery companies, the last mile is by far the most expensive part in the logistics chain. So we are ready to provide delivery companies with access to the areas where there are no parcel lockers whatsoever. This way, we will help delivery companies to make last-mile deliveries as cost-effective as possible," says K. Noreika.
"Itella" becomes the first partner to deliver parcels to Lockers. Other postal and courier companies are still in talks over the terms and conditions of the deliveries.
Open parcel locker networks operate in other countries as well. DPD, Poczta Polska, and DHL deliver parcels to this type of locker in Poland; DHL, PostNord, and bring deliver in Denmark; and DHL, PostNord, and Matkahuolto in Finland. For example, in Latvia, Latvijas Pasts is developing an open parcel locker network for homes which will also be open to different service providers.
The first 10 lockers will be manufactured and installed all over Lithuania after the final testing by the end of September. Another 20 are scheduled to be ready by mid-October.
About Paysera
Paysera is a fintech company that provides fast, convenient, and affordable financial and related services globally. We offer products ranging from a payment gateway for e-shops to money transfers, currency conversion, payment cards, an event ticketing platform, a parcel locker network (to be launched in 2021), and a top-notch finance management app.
Beginning our journey in 2004 in Vilnius, Lithuania, we are the first licensed e-money institution (EMI) in Lithuania, with 300 people working in 15 different cities worldwide. With over one million app installs and growing, we aim to push the boundaries and become an industry-leading super app that provides financial and lifestyle services across the globe.