Welcome to the Paysera payment system!
We are creating a modern world of payments, where payments are international, convenient, fast, and available to everyone, anywhere, anytime, and most importantly, at a fair price. Both private and business clients around the world are happy to use our services.
To be a reliable partner in providing fast, convenient, and affordable financial and related services.
To be an industry-leading super-app that provides financial and related services globally.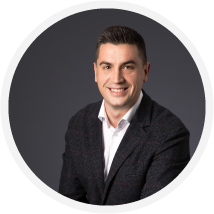 CEO of Paysera Albania, Idlir Ahmati.
Idlir started his career as a specialist in one of Albania's commercial banks. For the past 13 years, he has worked in various economic sectors, such as telecommunication, FMCG, and automotive industries, before returning to Fintech and holding senior positions in several innovative companies in Albania. He currently holds the position of Administrator and Managing Director at Paysera Albania.
Shareholders of the Company
---
---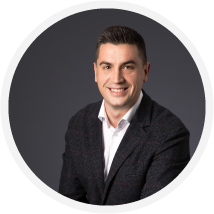 Shareholder, Idlir Ahmati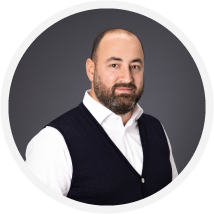 Shareholder, Gjergji Taho
With various investments in many fields of the economy, Gjergj has more than 16 years of experience in the marketing and telecommunication industries in and outside the country. Recently, he has been focusing on Fintech investments aimed at the digitalisation of the Albanian financial market.
Shareholder, Redion Catri
Redion has more than 10 years of experience in public administration, focusing mainly on forest and environmental administration. He is the Director of the General Directorate of Forests and Pastures in Tirana.
2021


Payment initiation service now available in Romania
2021


We integrate payments for e-shops via Revolut and N26.
2021


The first Paysera Lockers arrive.
2021


The status of Paysera systems can be checked independently (Status Page).
2021


The Paysera app is available on Apple Watch.
2020


Our team of anti-money laundering professionals has doubled.
2020


We start trading gold via the Paysera app.
2020


We employ artificial intelligence solutions for client identification.
2020


We become an official payment provider at Shopify.
2020


The Paysera company in Kosovo is granted an e-money institution licence.
2019


The Paysera team welcomes its 200th employee.
2019


Payments via Google Pay and Samsung Pay are launched.
2019


We purchase an office building in Vilnius.
2019


Our partners in Romania launch their activity.
2019


Our licence
is supplemented with the right to provide the account information service (AIS).
2019


We open a client service centre in Estonia.
2018


We join the SEPA Instant payments system.
2018


Our licence is supplemented with the payment initiation service licence.
2018


The
Mobile App
is redesigned.
2017


We obtain the PCI DSS certificate.
2017


We launch a brand new project -
MainIBAN
2017


We release a redesigned contactless (NFC) Paysera Visa payment card.
2017


Paysera Tickets
receives the Trade Solution of the Year award at the Service of the Year 2017 contest.
2017


We launch the payment initiation service (
PIS
) for our clients.
2017


The 100th employee joins our team.
2016


Together with our partners, we start our activity in Bulgaria.
2016


Our company name changes to Paysera LT.
2016


We start providing IBAN accounts to clients.
2015


We launch the event ticketing system
Paysera Tickets
.
2015


We release the
Paysera Visa
payment card.
2014


An office opens in Kaunas with 3 employees.
2014


The project name changes from www.mokejimai.lt to www.paysera.lt.
2014


An office opens in Alytus with 5 employees.
2013


Our company is growing and already has 50 employees.
2013


We launch our activity in Latvia.
2012


We are granted an electronic money institution licence by
the Bank of Lithuania
.
2011


We receive the payment institution licence from
the Bank of Lithuania
.
2008


Our company name changes to EVP International.
2006


We launch our new payment processing project, www.mokejimai.lt.
2004


The company opens under the name "Elektroniniai verslo projektai", with its first 3 employees. It manages the project –
www.gsms.lt
.
Cooperation with educational institutions
---
---




Associations and organisations
---
---



We provide services in more than 200 countries. Over 300 hard-working and gifted employees work at Paysera companies. This is all for the 700 000 clients that we have.


Our income:
In 2021, our clients performed
more than 6 mln transfers
in 20+ different currencies.
The total amount of transfers exceeded
EUR 6.52 bn
.